Old Map of the British Gold Coast Colony
Find below; Old maps and symboles of Gold Coast
---
Advertisement
---
The names say it all. Each coast had an specific name. Exploiting Africa / West Africa.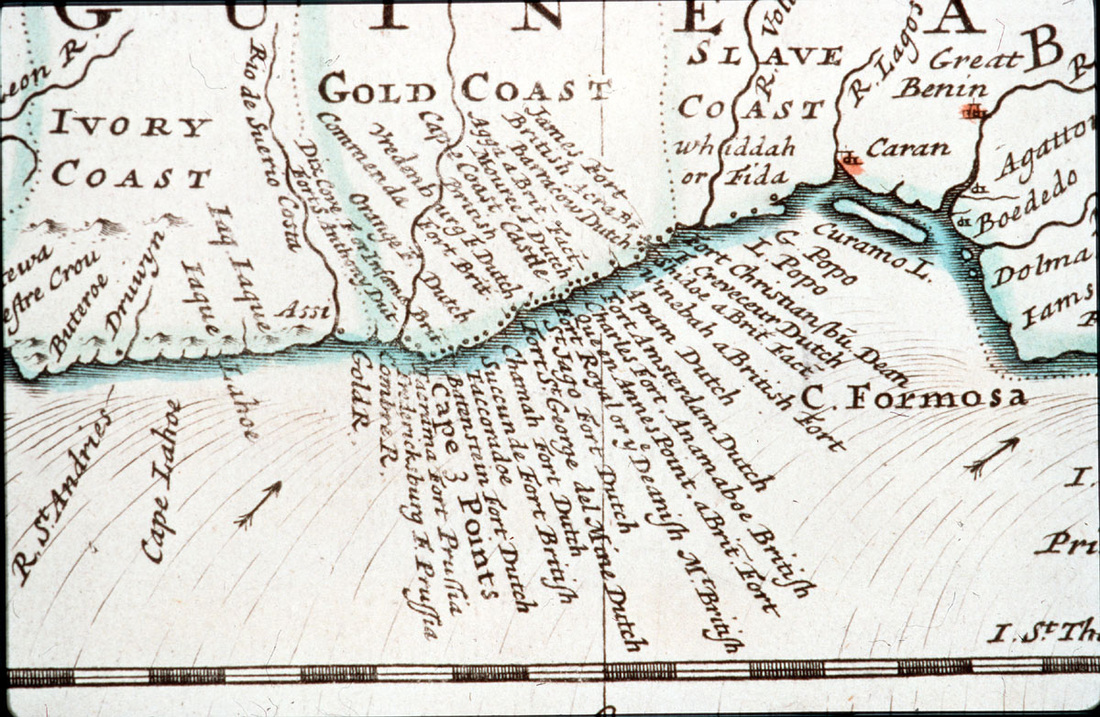 Old map of the Gold Coast, included the most important castles and slave trading forts on the coast. Old map ca 160 - 1700.
More pictures will be added soon! Please visit again!
---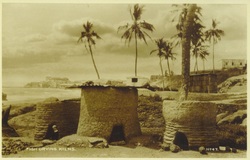 Cape Coast - as seen on old postcards and photo`s. Most of the scenes where shoot ca 115 years ago, but we have also included some far older lithographic prints of Vincent book prints.
Pictures of Old Cape Coast and area
---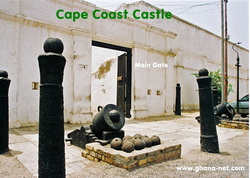 It is situated 165 km west of Accra on the Gulf of Guinea. It has a population of 82,291 (2000 census). From the 16th century the city has changed hands between the British, the Portuguese, the Swedish, the Danish and the Dutch. The city was originally known as Oguaa.
HISTORY - Click HerePSALM: 132 - Click Here
---
---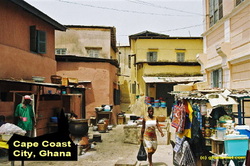 Cape Coast - See here pictures of Cape Coast and area of Cape Coast. Cape Coast id the capital of the Central region of Ghana. There are many hotels, guesthouses, a large University, hospitals, schools. Some fantastic local markets and amazing beaches around.
The city located is near kakum National Park, Elmina and Elmina Castle. From there, you might easy travel furter to Sekondi-Takoradi, the capital of the Western region of Ghana.
Pictures of Cape Coast, capital of the Central region of Ghana
---